What are third party manufacturing pharma and contract manufacturing?
These two company models hardly differ from one another. Pharmaceutical companies that use third-party manufacturing receive drugs bearing their own brand name from a manufacturing business. The manufacturing company in India produces the medicines in a predetermined quantity at the appropriate time.
Small to medium-sized businesses frequently select manufacturing services from third parties. There are no restrictions or deadlines with this kind of manufacturing organisation.
The pharmaceutical business in India contracts with a manufacturer to have its drugs made under specific guidelines.
For instance, they request raw materials, packaging materials, and other items pertinent to the product. Only the maker puts it together.
Additionally, a contract between the manufacturer and the business requires the manufacturer to supply the premium product by a specified date. The largest and most prestigious pharmaceutical companies typically use these types of manufacturing services.
Benefits of using Indian third-party pharmaceutical manufacturing
Choosing third-party pharmaceutical manufacturing businesses has many benefits. Following are a few of them:
• It gives small businesses opportunities. Without making any financial investments in the infrastructure and facilities used for manufacturing, they can launch their own business.
• You don't need a lot of land to start a business.
• Because there won't be a need for labour in the production sector, you require fewer labour. You'll save a tonne of money by doing this.
• You will be given the choice to include a variety of goods under your brand name.
Benefits of choosing contract manufacturing businesses
Joining contract manufacturing will benefit you in a number of ways. The following are some benefits of funding a contract manufacturing business:
• Contract manufacturing will assist in lowering manufacturing costs. The drugs won't need to be made by you on your own.
• You'll have more time to focus on other aspects of your business, like branding and marketing.
• You will be able to see the technological approach through contract production that is not achievable through your own manufacturing.
• You'll need fewer materials and funds. If you are new to this industry or run a small pharmaceutical business, you won't experience the difficulties that are typically encountered because of a lack of funding. Contract manufacturers have a wealth of resources that they can use to improve your goods.
Your specific requirements and desires will, however, determine whether you want to engage with contract manufacturers or third-party manufacturing organisations.
For pharmaceutical organisations, carrying out a significant amount of activities internally can be very challenging at times. Therefore, they require affiliation with contract or third-party pharmaceutical production companies, a model that is extremely profitable. Being associated with these businesses involves more than just the production or packaging of the product; it also entails product creation, testing, etc.
Before selecting the contract and pharmaceutical third-party manufacturing services, keep the following in mind:
A pharma company can use the assistance of PCD Pharma and numerous other services to expand more quickly. Manufacturing services, like the PCD pharma franchise, can aid in business growth at a quicker rate.
Make sure the business with which you are entering into an agreement is capable of supporting your company's expansion. A complete set of process development, production, testing registration, etc. should be included.
It should be a respectable and competent business that can provide your pharmaceutical products of the necessary quality at the predetermined time. Any unethical conduct on the part of the manufacturer could harm your business. As a result, after a thorough investigation, you should select the manufacturing company.
Conclusion
Finally, whether a corporation needs contract manufacturing services or a third-party pharmaceutical manufacturer depends on its needs and requirements. However, companies that are new to the pharmaceutical industry and want to launch a small business can benefit greatly from using these services.
You May Also Like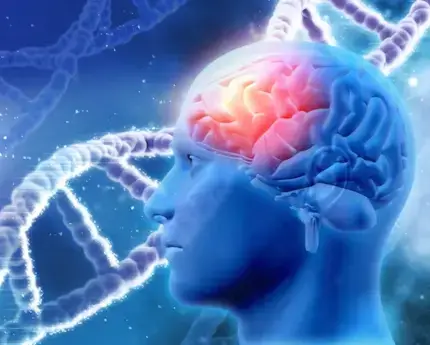 Neurology: Understanding the Complexities of the Human Brain
Health Care: A Comprehensive Guide to Promoting Well-being
Difference Between Ibuprofen and Paracetamol: Understanding Their Distinct Features
Categories
Monthly Archives
Subscribe for Latest Blog