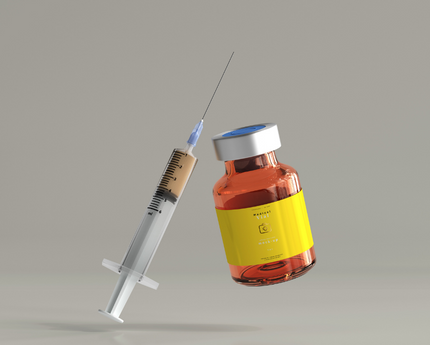 Ceftriaxone for Injection
Several different bacterial infections can be treated with ceftriaxone. This medicine is a member of the cephalosporin antibiotics pharmacological class. It acts by preventing bacterial development. Due to a higher risk of side effects, this medication is not advised for use in preterm infants and neonates with high blood bilirubin levels. For information, consult your physician or pharmacist.
Ceftriaxone for Injection: How to Use
As prescribed by your doctor, this medication is injected into a muscle or vein once or twice a day. Your medical condition and treatment response will determine the dosage. While using this drug, stay hydrated, unless your doctor instructs you otherwise.
Learn full preparation and usage instructions from your healthcare provider if you plan to take this medication at home. Ceftriaxone should not be combined with intravenous fluids containing calcium, such as Ringer's solution, Hartmann's solution, or parenteral nutrition (TPN/PPN). For information on how to safely provide IV calcium products to newborns, children, and adults, speak with your pharmacist (see Precautions section). Before using, visually inspect the product for any flecks or discolouration. The liquid should not be used if either is present. Learn how to safely store and dispose of medical supplies.
Thaw the bag of frozen pre-mixed solution at room temperature or in the refrigerator before using it. Allow the bag to sit at room temperature for at least 1 hour after it has been thawed in the refrigerator. Thaw in a cold water bath or in the microwave. After thawing, shake the bag vigorously and squeeze it to check for leaks. If the bag leaks, discard the solution. After thawing, do not re-freeze the solution.
Use this antibiotic at evenly spaced intervals for the best results. Use this medication at the same time(s) every day to help you remember.
Even if your symptoms go away after a few days, keep taking this medication for the full duration. Stopping the medication too soon may result in the infection reappearing.
Inform your doctor if your condition persists or worsens.
Ceftriaxone for Injection: Side Effects
Swelling, redness, or pain at the injection site are possible side effects. Inform your doctor or pharmacist right away if any of these effects persist or worsen.
Remember that your doctor has prescribed this medication because the benefit to you outweighs the risk of side effects. Many people who take this medication have no serious side effects.
Notify your doctor right away if you experience any of the following serious side effects: easy bruising/bleeding, unusual tiredness, symptoms of gallbladder disease (such as stomach/abdominal pain, nausea, vomiting), signs of kidney problems (such as a change in urine amount), pink/bloody/dark urine, painful/frequent urination, back/side pain, yellowing eyes/skin, uncontrollable movements, confusion, seizures.
This medication may cause a severe intestinal condition in rare cases due to the bacteria C. difficile. This condition can develop during treatment or weeks to months after it has ended. Inform your doctor right away if you experience a persistent diarrhoea, abdominal or stomach pain/cramping, or blood/mucus in your stool.
If you have these symptoms, avoid taking anti-diarrhea or opioid medications because they may aggravate them.
Long-term or repeated use of this medication may result in oral thrush or a new yeast infection. If you notice white patches in your mouth, a change in vaginal discharge, or any other new symptoms, consult your doctor.
Ceftriaxone may rarely cause a serious blood problem if mixed with numbing medication (such as lidocaine) before injection into a muscle (methemoglobinemia). If you experience any of the following very serious side effects, seek medical attention immediately: pale/grey/blue skin, rapid heartbeat, or shortness of breath.
It is uncommon for this drug to cause a severe allergic reaction. However, seek medical attention immediately if you notice any of the following symptoms of a severe allergic reaction: rash, itching/swelling (especially of the face/tongue/throat), severe dizziness, or difficulty breathing.
Precautions
Tell your doctor or pharmacist if you are allergic to ceftriaxone or any other antibiotics (such as penicillins or other cephalosporins), or if you have any other allergies. Inactive ingredients in this product may cause allergic reactions or other problems. For more information, consult your pharmacist.
Tell your doctor or pharmacist about your medical history, especially if you have gallbladder disease, kidney disease, liver disease, or stomach/intestinal diseases, before using this medication (such as colitis).
Give no calcium-containing products by vein (including IV solutions such as Ringer's solution, Hartmann's solution, and parenteral nutrition-TPN/PPN) to a newborn less than one-month-old who is receiving this medication. This can lead to serious problems in the vital organs.
Ceftriaxone may impair the effectiveness of live bacterial vaccines (such as the typhoid vaccine). Before receiving any immunizations or vaccinations, inform your doctor that you are taking ceftriaxone.
Inform your doctor or dentist about all of the products you use before having surgery (including prescription drugs, nonprescription drugs, and herbal products).
Before using this medication, inform your doctor if you are pregnant.
This medication passes in small amounts into breast milk and is unlikely to harm a nursing infant. Before breast-feeding, consult your doctor.
Interactions
Drug interactions can alter the way your medications work or put you at risk for serious side effects. This document does not include every possible drug interaction. Maintain a list of all the products you use (including prescription and nonprescription drugs, as well as herbal supplements) and share it with your doctor and pharmacist. Do not start, stop, or change the dosage of any medications without first consulting your doctor.
Calcium-containing IV fluids are examples of products that may interact with this medication.
This medication may interfere with certain lab tests (such as urine glucose tests), potentially resulting in false results. Make sure lab personnel and all of your doctors are aware that you are using this drug.
You May Also Like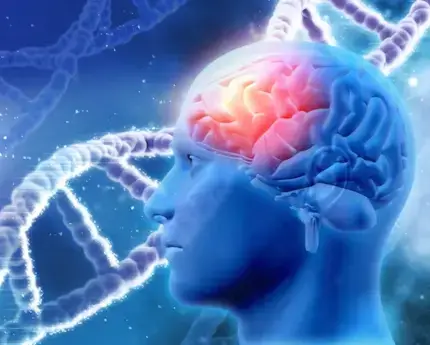 Neurology: Understanding the Complexities of the Human Brain
Health Care: A Comprehensive Guide to Promoting Well-being
Difference Between Ibuprofen and Paracetamol: Understanding Their Distinct Features
Categories
Monthly Archives
Subscribe for Latest Blog