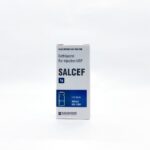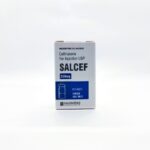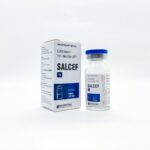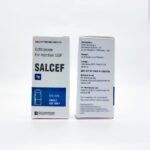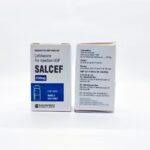 Ceftriaxone for Injection USP
Salvavidas Pharmaceutical Pvt Ltd is a leading supplier and exporter of ceftriaxone for injection USP
How does ceftriaxone for injection USP work?
USP Injectable Ceftriaxone is an antibiotic. It kills bacteria by preventing the formation of the bacterial protective cover (cell wall) necessary for their survival.
What if you forget to take ceftriaxone for injection USP?
Your doctor or nurse will prescribe this medicine.  do not manage yourself.
Special precautions for storage
Store below 30˚C, Protect from light do not freeze.
in the treatment of bacterial infections Ceftriaxone Injection USP is a multi-use antibiotic injectable that works by stopping the growth of bacteria that cause infections in the body. It is often injected into a vein or muscle by a doctor or nurse. This drug is used to treat various types of infections, such as: B. Infections of the brain (meningitis), lungs (pneumonia), ears, abdomen, urinary tract, bones and joints, skin, blood, heart .
Your doctor or nurse will give you this medicine. Kindly do not self administer.
| | |
| --- | --- |
| Generic Name : | Ceftriaxone for Injection USP |
| Brand Name : | SALCEF |
| Available Strength : | 500 mg /1 gm |
| Packing : | Vial + WFI |
| Pack Insert/ Leaflet : | Yes |
| Therapeutic use : | Anti - Biotics |
| Productions Capacity : | 1 million / month |
Product Inquiry Form
Your details will not be published