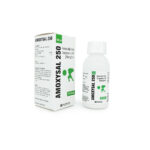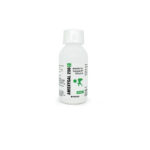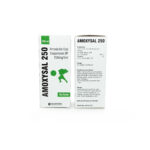 Amoxicillin Oral Suspension BP 250mg/5ml
Salvavidas Pharmaceutical Pvt Ltd is a leading supplier and exporter of Amoxicillin Oral Suspension BP 250mg/5ml
Composition
Amoxycillin Trihydrate BP 250mg/5 ml
How does Amoxicillin Oral Suspension BP 250mg/5ml work?
Amoxicillin Oral Suspension BP 250mg/5 ml is an antibiotic. It kills bacteria by preventing the formation of the bacterial protective cover (cell wall) necessary for their survival.
What if you forget to take Amoxicillin Oral Suspension BP 250mg/5ml?
If you miss a dose of AMOXYSAL 250, take it as soon as possible. However, if it is almost time for the next dose, skip the missed dose and take your regular dose. Do not double dose.
Special precautions for storage
Store below 25C, Protect from light do not freeze.
in the treatment of bacterial infections AMOXYSAL 250 is a versatile antibiotic that can be used to treat a wide variety of bacterial infections. These include blood, brain, lung, bone, joint, urinary tract, stomach and intestinal infections. It can also be used to treat gum ulcers and other tooth infections (abscesses), leg ulcers, and bedsores. It works by stopping the growth of bacteria that are causing the infection. This medicine usually makes you feel better right away. However, it should be taken as long as prescribed, even if it makes you feel better, to kill bacteria and prevent the development of tolerance.But you should consult your doctor.
Take this medicine for the dose and duration recommended by your doctor. Check label directions before use. Measure with a measuring cup and take by mouth. Shake well before use. AMOXYSAL 250 can be taken with or without food, but it is recommended that you take it at regular times.
| | |
| --- | --- |
| Generic Name : | Amoxicillin Oral Suspension BP 250mg/5ml |
| Brand Name : | AMOXYSAL 250 |
| Available Strength : | 250mg/5 ml |
| Packing : | 100 ml |
| Pack Insert/ Leaflet : | Yes |
| Therapeutic use : | Anti - Biotics |
| Productions Capacity : | 1 million/year |
Product Inquiry Form
Your details will not be published