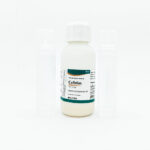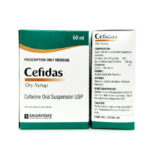 Cefixime oral suspension USP
Salvavidas Pharmaceutical Pvt Ltd is a leading supplier and exporter of Cefixime oral suspension USP
How does Cefixime oral suspension USP work?
Cefixime oral suspension is an antibiotic. It kills  bacteria by preventing the formation of the bacterial protective cover (cell wall) necessary for their survival
What if you forget to take a Cefixime oral suspension USP?
Your doctor or nurse will prescribe this medicine.  do not manage yourself.
Special precautions for storage
Store below 30˚C, Protect from light do not freeze.
for pain relief Diclofenac sodium belongs to a group of medicines called non-steroidal anti-inflammatory drugs (NSAIDs). It is used for short-term relief of pain, inflammation and swelling in conditions affecting joints and muscles.It blocks chemical messengers in the brain that tell us that we are in pain. It helps relieve pain in conditions such as rheumatoid arthritis and osteoarthritis. Take as directed for maximum effect. Do not take more than necessary as it is dangerous. In general, you should take the lowest dose that works in the shortest possible time. This makes everyday activities easier and allows you to have a better, more active quality of life.
Your doctor or nurse will give you this medicine. Kindly do not self administer.
| | |
| --- | --- |
| Generic Name : | Cefixime oral suspension USP |
| Brand Name : | CEFIDAS |
| Available Strength : | 100mg/5ml |
| Packing : | 100ml |
| Pack Insert/ Leaflet : | Yes |
| Therapeutic use : | Anti - Biotics |
| Productions Capacity : | 1 million syrup/year |
Product Inquiry Form
Your details will not be published