Third-party manufacturer pharmaceutical
An Indian third-party pharmaceutical manufacturer sought an increase in demand following the 2021 pandemic. Global healthcare spending increased exponentially from 2017 to 2021, reaching USD 1.17 trillion in 2021. People are becoming more concerned about their health as a result of the Covid crisis, and they are looking for low-cost pharmaceutical products.
Many pharmaceutical companies outsource their product manufacturing to third-party manufacturing companies. These manufacturing companies make it simple for marketing firms to cater to new audiences and reach new heights. The production of active ingredients, which are then processed into dose forms, packaged, and tested, is the first step in the pharmaceutical supply chain. The supply chain transports goods to distribution centres, from which they are distributed throughout the country some key factors challenge the traditional pharmaceutical company model to ensure supply security: supply security, specialist capabilities, in-licensing, product lifecycle management, market access, and cost optimization.
Salvavidas Pharm third-party pharmaceutical manufacturing creates a link between the manufacturer and organizations/hospitals in need of high-quality products. This is advantageous for pharmaceutical companies that use third-party pharmaceutical manufacturing. Third-party manufacturing is the process by which a company enters into an agreement with a third-party manufacturing company to manufacture its medicines and products. It is also referred to as.
Third-party manufacturer pharmaceutical Process
Third-party involvement extends beyond manufacturing, packaging, and transportation. Third-party manufacturing companies are used by businesses to develop new products, perform specialized processing such as radiation sterilization, conduct product testing, transport medicine at the proper temperatures, and much more.
Order quantity and composition finalization
We must first finalize the quantity of the product you wish to order before we can begin the process of contracting a third party to manufacture. Furthermore, the product's composition should be considered in order to ensure that the minimum order quantities are met. Our minimum quantity for tablets and capsules is typically 500-1000 boxes—or 50000-100000 tablets. When determining the size of a production run, ensure that your manufacturer has received approval for the composition.
Required documents
Several documents are required to have a product manufactured. Basic documents include a drug license (in the case of pharmaceutical products) and a GST number. A drug license is required for third-party manufacturing and is issued by your local Food and Drug Administration. There are two kinds of DL: retail and wholesale. The Government of India issues GST numbers, which are required for third-party manufacturing. Additional documents, such as a Non-Resemblance Certificate, may be required in some cases.
Raising quotation
We will send you a quotation outlining all manufacturing costs once we have finalized the quantity of the product and composition for contract manufacturing. A quote includes the cost of production and packaging, as well as any additional costs (such as securities if any in case of smaller units). Shipping charges on materials, ingredients, or other products that you must purchase in order to use the contract manufacturer's services are also included in contract manufacturing.
Manufacturing of products
GMP is an abbreviation for Good Manufacturing Practices. A company that ensures its drugs follow GMP guidelines must adhere to certain quality standards set by health authorities during the manufacturing process.
Delivery of Products
We Salvavidas Pharmaceutical Pvt Ltd. typically take 15-20 days to manufacture, ship, and deliver third party products.
Third party manufacturer pharmaceutical service with Salvavidas Pharma
Salvavidas Pharma is one of India's leading third party pharma manufacturers, offering pharmaceutical organizations/hospitals services such as third party pharma manufacturing. Salvavidas pharma assists in such access only in accordance with the country's rules and regulations.
Salvavidas Pharma is an online platform in India that connects buyers and manufacturers. Our Network includes over a hundred manufacturing companies.
Salvavidas Pharma chooses a manufacturing partner based on the buyer's specific needs.
Salvavidas Pharma is led by a group of professionals with extensive experience in the pharmaceutical industry.
Salvavidas Pharma provides complete transparency throughout the process.
Salvavidas Pharma has consistently delivered high-quality products.
Salvavidas Pharma collaborates with numerous pharmaceutical companies to manufacture generic drugs.
The Indian pharmaceutical industry has a large number of USFDA-approved manufacturing facilities.
Salvavidas Pharma works as a third-party manufacturer for pharmaceutical companies
When selling goods to a foreign country, regulatory documents such as the Certificate of Analysis (COA), Good Manufacturing Practice (GMP), Certificate of Pharmaceutical Product (COPP), and a Full Capacity Study (FSC) are required by the FDA. Before selling to a foreign company, you should understand these documents.
We will create a shortlist of products based on your specifications.
The buyer's permission is required.
Finalizing and artwork (printing matter placed on pharmaceutical product packaging material such as a label, carton, or leaflet)
We deliver the ordered product in good condition and with all necessary documentation.
For more information on third-party manufacturing, please contact us at info@salvavidaspharma.com or call 98983 21242.
You May Also Like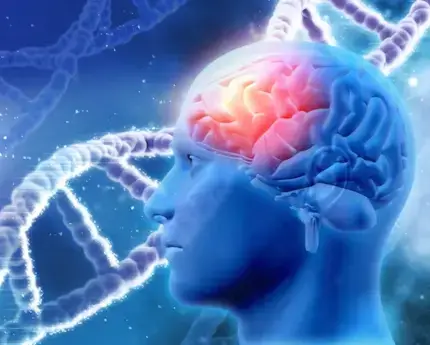 Neurology: Understanding the Complexities of the Human Brain
Health Care: A Comprehensive Guide to Promoting Well-being
Difference Between Ibuprofen and Paracetamol: Understanding Their Distinct Features
Categories
Monthly Archives
Subscribe for Latest Blog