Tablet Manufacturer In India
One of the Indian manufacturers of tablets with the quickest growth is Salvavidas Pharma. We work tirelessly to ensure that we only provide our clients with services of the highest calibre despite having achieved a leading position in the pharmaceutical business in terms of producing and exporting a variety of pharmaceutical products.
We take great pride and honour in the fact that we have become one of India's top manufacturers of tablets in the shortest amount of time. Given that we have established a solid reputation for manufacturing pharmaceutical items for poultry and animals, we offer a wide variety of tablets that are both branded and generic in order to improve healthcare for both people and animals.
Salvavidas Pharma follows industry manufacturing standards
When it comes to producing tablets for both domestic and foreign markets, Salvavidas Pharma has always been a market leader thanks to its commitment to quality. Without making any exceptions, a high standard of quality assurance is upheld for healthcare products and related services. As a well-known tablet maker in India, our company guarantees to offer a vast selection of high-quality and reasonably priced healthcare solutions to numerous medical institutions under both public and private ownership.
We are able to meet the vast range of demands on the international market since our plants are outfitted with top-notch facilities, equipment, automated systems, etc.
To ease contract production of diverse pharmaceutical goods, a manufacturing facility with WHO-GMP certification is available.
Salvavidas pharma has been able to enter the neo-techno realm of manufacturing from a broad spectrum of healthcare production thanks to the ongoing investigation of modern technology in the field of medical science.
The greatest possible cost-effective quality manufacturing is provided by an exclusive research and development (R&D) team made up of highly qualified scientists, chemists, and technicians with an expert understanding of the pharmaceutical business.
In addition to being ISO, FDCA-INDIA, and WHO cGMP accredited, our production facilities rigorously adhere to the GMP norms outlined in the "Revised Schedule M" by the Drug Controller (General) India, Ministry of Health, and Government of India.
What variations of tablets are there?
Buccal and Sublingual Tablets.
Chewable Tablets.
Compressed tablets.
Effervescent Tablets.
Enteric-coated Tablets.
Film-Coated Tablets.
Sugar-coated Tablets.
What is a tablet?
A solid oral dosage form of medicine is called a tablet. They are typically compressed or pressed versions of powdered medications that contain active ingredients and excipients of some kind. They are absorbed through the digestive tract and require a certain amount of time to activate or produce consequences.
Salvavidas Pharma is a leading manufacturer and supplier of pharmaceutical tablets in India.
Our business provides a sizable and alluring choice of medications for production. We have committed ourselves to provide you with high-quality, long-lasting medicine doses to satisfy your various needs. Our formulation scientists contribute to the successful creation of drugs that are beneficial to our customers. Pre-treatment with a single expedient drug or a mix of medications is done under close supervision. Each unit procedure, whether it be for wet granules, dry granules, or direct compression, involves a number of steps, including weighing, milling, mixing, and others. Producing pharmaceutical tablet formulations that satisfy your regular needs, Salvavidas Pharma has done so with great professionalism. The following is the company's mission:
Our business specializes in producing pharmaceutical tablets that are durable enough to resist many movements without breaking while still being easily soluble during breakdown.
The goal of tablet manufacturing is to produce products that are homogeneous in medication content and weight, chemically and physically stable, and defect-free.
Provide a bioavailable tablet solution in accordance with the indication requirements.
Quality Evaluations Salvavidas  Pharma welcomed To ensure high-quality tablet drugs
Salvavidas Pharma is aware of your requirement for both high quality and reasonable prices. We only engage in manufacturing and provide you with all the necessary tablet processing tools. By being aware of the compression qualities of various active pharmaceutical ingredients (APIs) or medication substances, professionals assist us in providing the ideal stability (physically and chemically). Due to the required particle size, composition, dissolution, etc., we always ensure that it passes with each process. Our committed staff members are knowledgeable about the proper Standard Operating Procedures (SOPs) and Current Good Manufacturing Practices (CGMPs) The following are some positive traits of our reliable sources:
Dedicated Team Service of Manufacturing Chemist, Analytical Chemist, Quality Assurance Manager, and Machine Operators and Mechanics.
GMP and WHO accredited facilities.
Locations that are excise-free aid in providing affordable options.
modern packing methods
flexible acceptance of cutting-edge scientific knowledge.
Salvavidas Pharma – Pharmaceutical Tablet Manufacturer In India
You May Also Like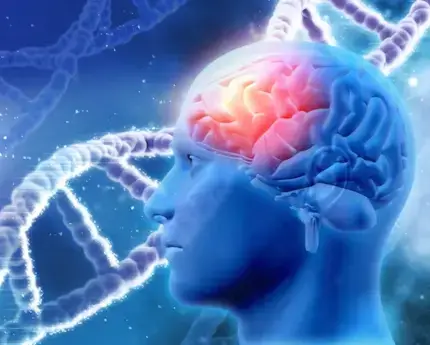 Neurology: Understanding the Complexities of the Human Brain
Health Care: A Comprehensive Guide to Promoting Well-being
Difference Between Ibuprofen and Paracetamol: Understanding Their Distinct Features
Categories
Monthly Archives
Subscribe for Latest Blog