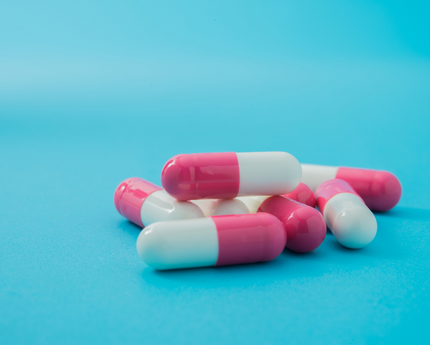 Capsule manufacturer in India
Leading Indian capsule manufacturer – Yes, you are in the right place if you are looking for the Top capsule manufacturer in India. We are giving you all the crucial details about the Leading capsule manufacturer in India. One of the Top capsule manufacturer in India. We offer a large variety of medications for different therapeutic areas. When it comes to medications, capsules are highly sought-after. Pharma companies are GMP and WHO-certified businesses. They provide a variety of capsules, including antibiotics, multivitamins, multi-minerals, and anti-diabetics. Here, we provide you with a list of the Top capsule manufacturer in India.
Being one of the market leaders, let alone in the pharmaceutical sector, is undoubtedly no easy task, especially when a single organisation is a home to many verticals of knowledge. Salvavidas Pharma excels at handling the production and exportation of both branded and generic medications, and that too in a variety of dosage forms. One such dosage type that features a lengthy number of pharmaceuticals from our assortment is the capsule.
Why is Salvavidas pharma a Top Manufacturer of Capsules in India?
Being one of the top capsule manufacturer in India in such a short period of time was unquestionably not easy for us. Yet Salvavidas Pharma, a manufacturer and exporter of a wide range of pharmaceutical products, has overcome all obstacles to reach the pinnacle of success that we are currently experiencing.
In addition to the enormous success of tablets, syrups, injectables, etc., one of the essential services in which we have established a global reputation is the production and shipping of capsules. To get this far, we had to put in a lot of effort throughout the years. Our vast array of capsules, which we produce for millions of clients throughout the world, is the result of years of research and development.
What is Capsule?
The term "capsule" is used in the context of pharmaceuticals, where some medications are housed in a palatable shell known as a capsule. Medicines that are taken orally frequently come in the shape of capsules.
Commonly preferred: According to numerous surveys, consumers prefer odourless, tasteless capsules to various pills and syrups that have an unpleasant aftertaste and odour. Moreover half (i.e. 54%) of patients in a well-known Burke Marketing Research poll of 1000 patients said they preferred capsules.
Manufacturing capsules require a lot less time and a variety of diluents than development. Comparatively speaking, it is significantly simpler to develop and produce than any other oral solid dosage form of medication.
In order to prevent brand piracy, embossing the company name, logo, and visuals on the capsules is becoming increasingly popular.
Easy to Dissolve: The majority of capsules are simple to dissolve and take only five to ten minutes on average, or fifteen minutes at the most, to completely dissolve.
Why use Salvavidas Pharma as your Indian capsule manufacturer?
capacity for mass manufacture of capsules
Highly skilled staff for pharmaceutical product development and innovation
higher requirements for testing
use of highly effective components
higher grade components, both active and inactive
Highest standards for storage precautions
making capsules with both branded and generic ingredients
manufacturing of world-class quality products in both the allopathic and ayurvedic genres of capsules
accessibility to the greatest prices
Nice Packaging for Damage-Free
50 or more countries served
Deliveries that are on time
5000+ Companies received delivery
Salvavidas Pharma used high-quality solutions for its capsule manufacturing.
Salvavidas Pharma's rise to prominence as a top capsule manufacturer in India and worldwide has always been fueled by quality. As a well-known capsule manufacturer in India, we strive to offer many medical institutions, both public and private, high-quality and reasonably priced healthcare solutions.
A-Grade materials are used for packaging, and several quality checks are kept up to ensure the product has a longer shelf life.
Our plants' top-notch facilities, equipment, automated systems, etc. enable us to satisfy the vast range of demands present on the global market.
Salvavidas pharma has been able to enter the neo-techno realm of manufacturing from a broad spectrum of healthcare production thanks to the ongoing investigation of modern technology in the field of medical science.
A specialised team of scientists, chemists, and technicians engaged in research and development (R&D) with expertise in the pharmaceutical sector.
Capsules of Various Types Produced by Salvavidas Pharma
Hard-shelled capsules
also referred to as hard gelatin capsules, are those that have a hard outer shell and contain dry, powdered, or tiny spherical particles or pharmaceutical substances. These capsules have two parts. The pharmaceutical particles are placed in a smaller half, which is then sealed with a bigger half, known as the "cap."
Softgel Capsules
These soft-shelled capsules are typically utilised for active substances that are suspended or dissolved in oils, as well as for oils.
Veg Capsules
Plant polysaccharides or their compounds make up vegetarian capsules (such as carrageenans and modified forms of starch and cellulose).
Fish gelatin capsules
commonly referred to as Marinecaps, are created from fish gelatin and used to hold marine supplements like eicosapentaenoic acid or EPA-rich fish oil.
Potato starch capsules
is used to make the capsules in question. Their moisture content ranges from 12–14% w/w, with more than 30% being securely bound, and their pH level is independent.
These pullulan capsules
are manufactured from tapioca, which is naturally fermented to produce pullulan.
Liquid
filled hard capsules (LFHC) – are frequently used for medications that react poorly to moisture. They are an affordable substitute for some soft gelatin capsules.
Salvavidas Pharma produces capsules for the treatment of common diseases or ailments.
Sinus infections
Strep throat
Whooping cough
Urinary tract infection (UTI)
Pneumonia
Most ear infections (otitis media)
Nasty bacterial skin infections (impetigo)
Allergies
Colds and Flu
Conjunctivitis ("pink eye")
Diarrhea
Headaches
Mononucleosis
Stomach Aches
*Salvavidas pharma – Top Pharma capsule manufacturer in India*
You May Also Like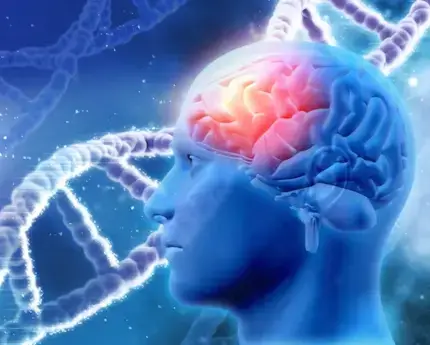 Neurology: Understanding the Complexities of the Human Brain
Health Care: A Comprehensive Guide to Promoting Well-being
Difference Between Ibuprofen and Paracetamol: Understanding Their Distinct Features
Categories
Monthly Archives
Subscribe for Latest Blog