Injection Manufacturer & Exporter in India
Salvavidas Pharma is one of the most prominent names in the manufacturing and exportation of various core and allied pharmaceutical products, both generic and branded. Injectables are one of the pharmaceutical products in which we have shown great interest and achieved great success, establishing Salvavidas Pharma as a leading Injection Manufacturer & Exporter in India.
Salvavidas Pharma is relentlessly focused on delivering only the highest quality pharmaceutical products at the most competitive prices in order to meet a wide range of requirements and preferences around the world. We take care of both the domestic and international markets with equal zeal.
As an Injection Manufacturer & Exporter in India, we have come a long way. The most significant accomplishment for us thus far is that, despite increasing competition, we have successfully established a strong presence.
What types of injections are used?
Injections are typically classified according to the body tissue into which they are administered. Subcutaneous, intramuscular, and intravenous injections are the most common types of injections. There are also a few less common injections in use, such as intraosseous, intracardiac, intraperitoneal, intracavernous, and intra-articular injections.
What is injection?
An injection is an act of injecting a liquid medicine into someone's body using a needle that is typically hypodermic in nature. The needle is attached to a syringe, which has a plunger that can be pushed and pulled to inject liquid medicine into the syringe's cylindrical tract through the needle at its apex.
In terms of medical administration, this type of process does not involve the digestive tract. As a result, this process allows the medicine to be absorbed more quickly into the target, resulting in faster results.
Why should you work with Salvavidas Pharma as an Injection Manufacturer & Exporter in India?
Large-scale production capability
The best HVAC, water, and utility systems
Products of World-Class Quality
Best rates on affordability
Excellent packaging to ensure zero damage
Delivery to over 50 countries
Logistics delivery with a quick turnaround time Network
Delivered to over 5000 businesses
High-quality storage measures with a separate Warehousing Facility
Self-sufficient in terms of product innovation and development
Higher testing session standards
Use of high-efficiency components
Salvavidas Pharma manufactures a variety of injectables.
Anti Coagulant
AntiEmetic
Anti Platelets
Anti Ulcer
Anti Viral
Anaesthetic
Analgesic
Antibiotics
Birth Control
HCG (Human chorionic gonadotropin)
Hormones and Steroids
Infusions
NSAID
Vitamin and Nutrition Supplements
Salvavidas Pharma complies to manufacturing standards.
Because our plants are outfitted with world-class facilities, machinery, automated systems, and so on, we are able to meet a wide range of requirements in the global market.
For being an Injection Manufacturer & Exporter in India, you must have a WHO-GMP certified manufacturing facility.
Salvavidas has been able to enter the neo techno domain of manufacturing from a wide spectrum of healthcare production through constant exploration of
modern technology in the field of medical science.
Exclusive R&D team of scientists, chemists, and technicians with extensive knowledge of the pharmaceutical industry; provides the most cost-effective quality manufacturing possible.
Each of our Divisions Ensures
Sanitation of our facilities and warehouses on a regular basis
Checking the temperatures of our employees and delivery partners
Sanitized packaging
Business Standards
Salvavidas pharma is a privately owned and fully independent pharmaceutical manufacturing and exporting company that offers the most flexible set of terms and conditions of doing business and meets all of its clients' needs while maintaining world-class quality at reasonable prices.
Contract policies that are simple to follow allow for a smooth flow of work in pharmaceutical manufacturing.
Always eager to focus on markets and marketing while providing high-quality products.
Salvavidas pharma – Best Injection Manufacturer & Exporter in India.
You May Also Like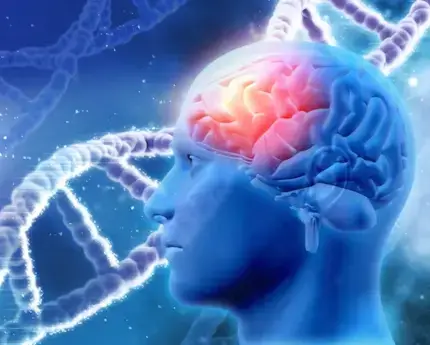 Neurology: Understanding the Complexities of the Human Brain
Health Care: A Comprehensive Guide to Promoting Well-being
Difference Between Ibuprofen and Paracetamol: Understanding Their Distinct Features
Categories
Monthly Archives
Subscribe for Latest Blog