Contract Manufacturing: A Partnership That Saves Money
A business that may assist with pharmaceutical projects from drug research to manufacturing is known as a contract development and manufacturing organisation (CDMO). The different tasks necessary for the design and production of the pharmaceutical product can be carried out by a CDMO. As a result, the client is able to concentrate their resources on different areas, like drug discovery and marketing.
The client firm can concentrate on drug development and marketing without raising its overhead costs by using a contract manufacturer to develop, produce, and manufacture its pharmaceutical product. It can be expensive to buy and maintain infrastructure and equipment as well as to hire and train technical employees. By hiring a CDMO, all of these resources can be devoted to other crucial project components or future projects. For smaller pharmaceutical businesses with constrained resources for drug development, partnering with a CDMO makes the most sense.
Choosing The Correct CDMO
Capabilities, experience, processes, staff, equipment, regulatory knowledge, capacity, location, and financial stability are the aspects that need to be analysed and evaluated in order to choose the best and most qualified CDMO. The success of the project depends on each of these criteria being met. Failure will result if any of these requirements are not met, which will cause obstacles, hold-ups, and delays.
It can be challenging to choose the best CDMO and requires a careful assessment of both the client's needs and the CDMO's skills. Particularly for small or new businesses with limited resources and budgets, the possible collaboration is difficult and could make the difference between the company's success and failure. Companies without the necessary skills, resources, or experience to take a drug or molecule from discovery to market should consider working with a CDMO. Even for more seasoned businesses, working with a CDMO enables them to concentrate their time and resources on other initiatives.
Pose inquiries
A carefully chosen and capable CDMO may be essential. A CDMO with experience in development can aid the client company in the early stages of drug development by easing decisions, initiating processes, and managing processes. A CDMO with expertise in manufacturing can also drastically lower expenses. With all the advantages of working with a CDMO, how does a business choose the best CDMO for its project? Finding the ideal CDMO will be difficult and time-consuming. Here are some key areas to evaluate when finding a CDMO. Here are some crucial aspects to look at while choosing a CDMO.
Determining whether to work with one company or numerous companies is one of the first things to think about. Some CMOs and CDMOs focus on particular areas of drug research. This comprises scale-up, product registration, stability studies, process development, early- to late-stage clinical material, and commercial manufacturing. While working with firms that specialise in certain fields may have its advantages, working with a single full-service CDMO can help businesses save money and allocate resources to things like marketing or research and development.
How can I choose the best CDMO? The fundamental inquiries to make are:
What types of projects have the CDMO completed in the past and how long has it been in operation? Has it dealt with cytotoxic or complicated chemicals before?
Does it possess the skills, employees, and tools necessary to work on your compound?
Does its past coincide with your present or upcoming project?
Does it have prior experience collaborating with the regulatory body of your target market or its own? How well-versed in international regulations is it, even though it may be conversant with those in its own country?
Capabilities
What the contract manufacturer is competent to do and whether they can provide the services needed for your project are two of the most crucial questions to ask. Examine the CMDO's background in technology transfer, pharmaceutical development, formulation, and production. Also, take into account what the CDMO will handle in-house and what they will contract out.
Processes
Each business will evaluate the project and go on using its own methodology. Prior to choosing, evaluate the CDMO's selection process. Does it align with the business operations of your organisation, and are the timetables on time? Do the CDMO's procedures permit recurrent evaluations of effectiveness and quality? Do the project's timeline, budget, and direction all have room for improvement? Projects are complex and challenging to manage, thus these are crucial factors to take into account. For the project to succeed, adjustments and regular reviews are required.
Personnel
The company's staff makes a significant contribution to the project's success. It goes without saying that it's crucial that the project manager, drug development lead, and drug manufacturing lead are competent individuals who represent the CDMO. Don't overlook the workers who operate the machinery and produce the goods, though. Pay attention to their familiarity with the tools and the amount of training with the processes.
Equipment
Both the persons using the equipment and the equipment itself are crucial. It is crucial to ensure that regular maintenance and calibration are carried out on the equipment in order for it to operate effectively, in addition to making sure the technologies are current and up-to-date. Be clear about who will pay for new equipment purchases and how long installation and operator training will take before beginning any project.
regulatory awareness
Whether it is related to drug development, production, or distribution, every project will require some sort of regulatory compliance. Ask the CDMO if they are in compliance with any regulations that are applicable to your project. Different countries will have different regulatory standards for consumer protection, consumer health, and consumer safety. Make sure it is appropriate for your nation and the project of your business. If the product needs to be registered with the regulatory body, it should be made clear who is in charge of doing so.
Capacity
If the CDMO is capable of managing your project is another crucial factor to take into account. Will your project be the CDMO's biggest or smallest initiative to date? It is concerning if the CDMO fall between the two extremes of the spectrum. Do they have the ability to handle it if this is the biggest project they have ever worked on? Will they give the project priority if it is their smallest project? Does the CDMO have adequate room to accommodate the machinery, the assembly line, and the storage of unfinished and finished goods? How big is the business? Will the staff members be divided among several projects, including your project?
Location
Where is the project finished? For various project components, some CDMOs will complete the project at various locations. Make sure to ascertain the locations of development, manufacturing, and testing. The shipping and other logistical costs of your project may be impacted by national and international regulations. Be cautious to take international language and legal variations into account.
Financials
The CDMO's financial stability and problem-solving skills are among the most crucial factors. Does the CDMO have a plan in place in the event of a natural disaster, scarcity of raw materials, or equipment failure? Will they live up to your expectations and do they have a good inventory management plan? Would the chosen CDMO terminate operations after beginning your project? One of the most crucial evaluations to do when choosing a CDMO for your project is the financial stability of the CDMO and its supplier.
You May Also Like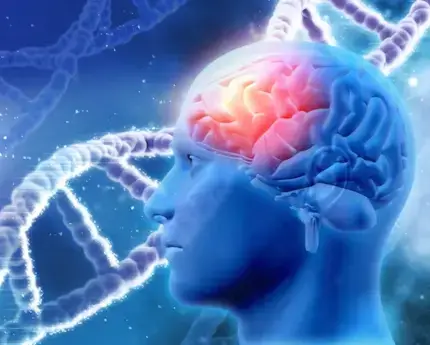 Neurology: Understanding the Complexities of the Human Brain
Health Care: A Comprehensive Guide to Promoting Well-being
Difference Between Ibuprofen and Paracetamol: Understanding Their Distinct Features
Categories
Monthly Archives
Subscribe for Latest Blog