Will the year 2023 usher in a new era of innovation and technology in the healthcare sector?
An innovative, technologically advanced period has been introduced to the world in the wake of the epidemic.
Every business has experienced numerous breakthrough advances that have improved efficiency, but the healthcare and pharmaceutical sectors in particular.
The healthcare trends that are on my waiting list for 2023 are listed below. How prepared are you for these changes?
Intelligent machines will be in charge of healthcare in the future. The seamless fusion of machine learning and artificial intelligence has produced a number of useful technologies that have improved the overall effectiveness and expansion of the healthcare sector.
AI will likely be used in a number of ways in 2023 to aid in the prediction of clinical trial results and potential side effects of novel therapies. Drug discovery will greatly benefit from this.
The medical care you require can be closer than you believe.
Blood tests and immunizations are two examples of healthcare services that are currently provided by retail establishments rather than hospitals or doctors.
In the coming years, we anticipate that people will prefer retail health to traditional primary care due to limitations including location, time, and difficulty.
Forget about making a doctor's appointment; wearable technology makes it simple to keep up with your health. Wearable technology can monitor a person's well-being and exercise habits. When determining if a patient is at risk for disease, doctors may consider physical markers such as activity levels, sleep patterns, and heart rate.
Imagine a healthcare system where lines are never necessary. Using a remote healthcare monitoring system, patients can receive care more swiftly and effectively. As a result, they spend less time waiting in line at clinics and hospitals.
Additionally, technology and equipment for remote patient monitoring can significantly lower the expenses associated with gathering different sorts of data, including readings of blood pressure or blood level.
Patients can receive the same level of care from this doctor without ever having to leave their homes, thanks to him or her!
Healthcare will be more individually tailored than you can imagine.
Patients will have greater chances in 2023 to receive personalised healthcare that is designed just for them. This procedure sometimes referred to as precision medicine, involves adjusting a patient's treatments and medications based on their age or genetic makeup.
Additionally, professionals can forecast whether certain therapies will be harmful or beneficial.
Considering the aforementioned developments, I wish that healthcare would improve in the upcoming years, making it easier for people to obtain and use.
How do you feel about this development?
You May Also Like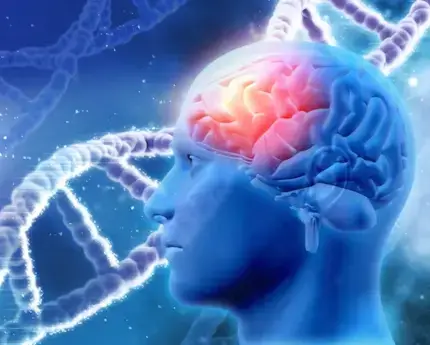 Neurology: Understanding the Complexities of the Human Brain
Health Care: A Comprehensive Guide to Promoting Well-being
Difference Between Ibuprofen and Paracetamol: Understanding Their Distinct Features
Categories
Monthly Archives
Subscribe for Latest Blog